Theme:

There is no perfect individual but only a perfect team.
Duration:

100mins
Genre:

Adventure, Fantasy, 3D CGI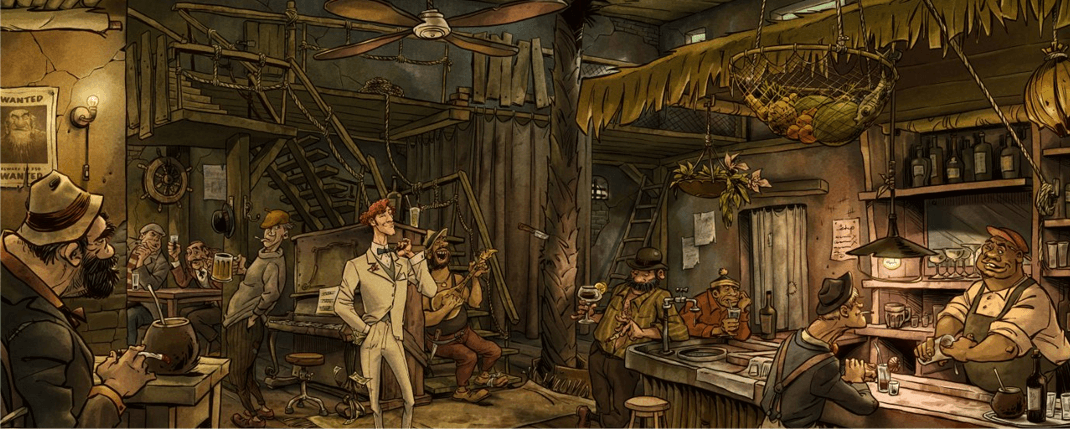 Near the docks of a small European town, there is an inconspicuous bar, where the passing sailors love to gather.
One day, the appearance of a Chinese girl Manley breaks the calmness here. The seemingly gloomy bar owner Fred turns out to be a legendary captain who hid his identity long ago.
Theo, from a rich family, vows to become the pride of the family. He decides to form a crew to go find the treasure on Spooky Island which rumor says is enough to buy an entire country. Therefore Theo with another four - Manley who has the key to open the treasure, Sigorszky - Theo's bodyguard, Professor Lee - a good friend of Manley's father, and Jimmy - the son of Fred's departed friend, the group embarks on a journey to search for the treasure.
The pirates who covet the treasure have already set a trap, waiting for them. Fortunately, Fred appears, and a past conspiracy from 10 years ago gradually comes to the surface...
However,in this journey that is full of danger, the group with completely different personalities, even full of conflicts, become to trust each other and unveil a dusty nautical mystery.