Theme:

Home Sweet Home
Duration:

100mins
Genre:

CGI Animation
Time of release:

Expected in 2026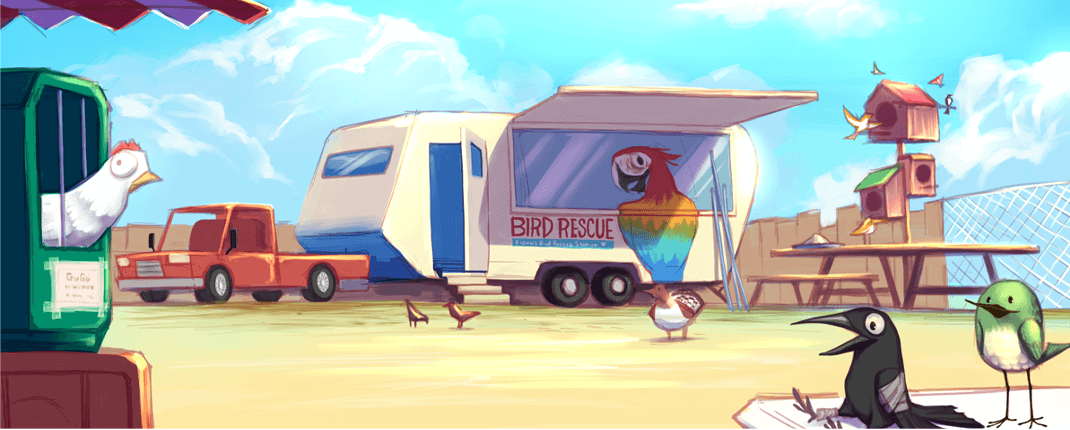 Sean is an Falcon who cannot fly. Having lived in the Riyadh Zoo for all his lifetime, his life is coming to an end. However, one day, the unexpected arrival of Bill the harpy eagle, a self-proclaimed "King of Freedom," breaks his peaceful life.
Bill tempts Sean to escape from the zoo with him and go to the Tuwaiq Mountain – the gathering place of the falcons. Bill who has been yearning for home is caught back, while Sean who has not yet figured out what he really wants escapes away from the zoo in chaos.
On the way to Tuwaiq Mountain, Sean becomes acquainted with Benji the pika, and a weaverbird Lasseter. He gradually understands the true meaning of "The longest road in the world is the way back home".
Whereas, Bill escapes the zoo again and he suffers all his hardships on the way, but what he hears is all about Sean's notable stories. Bill swore to make Sean experience the real world.
Sean is getting older on the journey, while his wish of returning to his hometown getting stronger as well. Bill already set up a trap on the Holy Mountain, waiting for Sean to come.
Can Sean find his way back to his hometown?